Bring Back Comfort Rapidly with Our Outstanding Furnace Repair in Walkersville, MD
Isn't it a huge frustration when your furnace just isn't cozy enough? Winter weather is particularly rough.
Put down the extra blankets, because May's Heating & Air's heating gurus are ready to aid you. We endure the ice to bring the heat, and can spot and correct whatever malfunctions you might have!
To get your heat pumping again quickly, our furnace repair technicians will take advantage of their experience in HVAC service to get it right each time. If your HVAC systems demand service calls, know.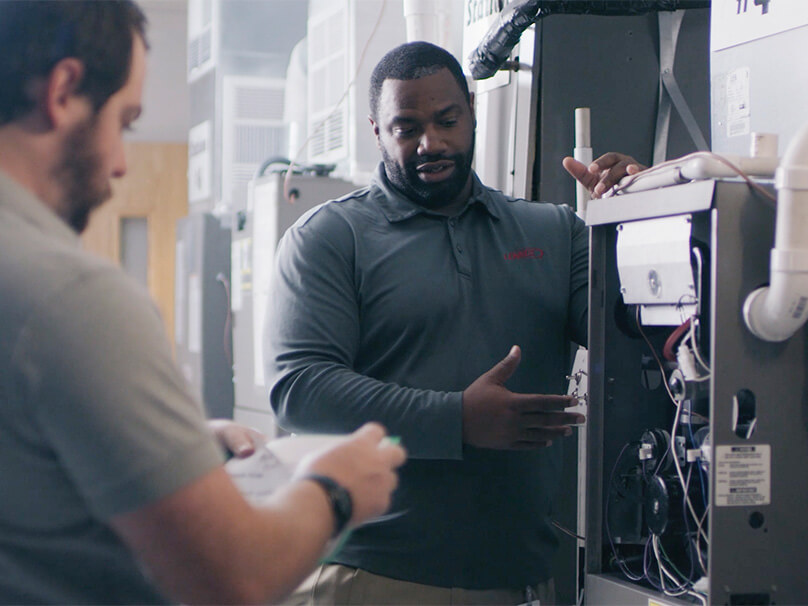 Furnace Service in Walkersville, MD and Surrounding Areas
Searching for the best furnace repair in Walkersville? Look no further.
You might be surprised to know that regular furnace maintenance can spare you money in the long term, saving you from future repair calls. To find out more, let's talk about our annual maintenance plans. You'll find out how routine maintenance boosts your furnace's longevity and energy efficiency, which is great for your bills.
And it's never too soon to start thinking about a new system too, because expert furnace installation is what we do. Don't worry if you haven't considered a certain furnace yet, because we suggest working with you to find the correct system for your bottom line and preferences.
It doesn't matter why you need furnace service, if you want it speedy and dependable, contact May's Heating & Air at 301-690-0397 or contact us online.